airports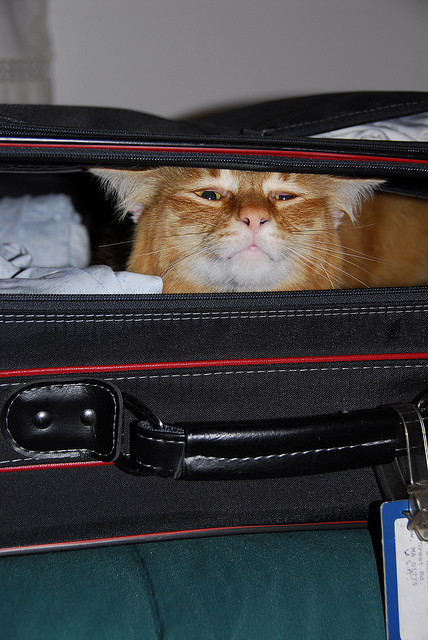 By Dawn Papandrea
While nearly three-quarters of Americans had plans to travel this summer, far fewer followed through.
Just 46 percent of respondents say they went away this summer, according to the latest ValuePenguin survey of nearly 1,600 consumers — this is down from the 73 percent in April who said they intended to travel.
Reasons behind the summer travel opt-outs vary, with air travel woes like delays and cancellations likely a factor. In fact, 48 percent think airports are operating worse now than before the pandemic. Others may have lingering fears about COVID-19, or ultimately pulled back because of higher airline fares.
Key findings
More than half of Americans (54 percent) didn't take a summer vacation this year. That's a stark difference from the 73 percent who told ValuePenguin in April that they had summer travel plans.… Continue reading →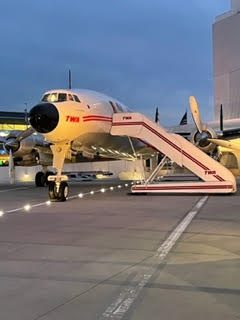 By Steve Anzalone
The pandemic's impact on me as a traveler became crystal clear when, a few months ago, standing in line to re-enroll in the TSA PreCheck program, I pondered something unimaginable just a few years earlier: Was PreCheck worth the $80? Would I be doing enough travel ahead to justify the investment?
Count me among the millions of Boomers now getting back on the horse.
Sidelined for so long by Covid and facing adjustments to retirement and the indignities of advancing age, we are traveling again. Our circumstances vary. We will have stories to tell.
My story is about a small first step and a small victory for optimism. I forked over the $80 and proceeded full speed ahead with the trip on the drawing board.
Truth be told, it wasn't really my first post-Covid travel. During those heady days between a second booster and the arrival of… Continue reading →
Back in 2003, during a round trip flight from New York to Bali, I had layovers in the Dubai International Airport in both directions. Located in the United Arab Emirates on the Arabian Peninsula, it's a convenient stop between the East Coast of the U.S. (or Europe) and Southeast Asia.
Even then, the airport had a kind of fantasy-land feel to it, with the latest technologies and striking decor. It has since become the world's busiest airport for international travelers, having served well over a billion passengers on more than 7 million flights.
Now, though, many of the passengers are leaving the airport to enjoy a vacation or long stopover in Dubai itself, which has taken the fantasy-land feel to new heights (literally). It's become kind of a cross between Las Vegas (without the "sin city" element) and Disney World (without the humidity and mandatory high prices, though you can… Continue reading →
According to reports, an unruly passenger who recently forced an American Airlines pilot to return to Miami en route to London was sitting in first class.
In this timely post, Contributing Writer Bob Waite offers his perspective on encountering rude behavior in the premium seats and check-in lines.
It's happening more and more often — the U.S. Federal Aviation Administration investigated three times as many unruly passenger events in 2021 as in any of the previous 25 years. And just because someone is sitting in first class, doesn't necessarily mean they exhibit first-class behavior.
By Bob Waite
Is it just me, or do the airlines bring out the worst in people?
The other day I was at the Air Canada counter in Toronto checking in for a flight to Honolulu.
Suddenly, there was a commotion to my right. A man of middle-age and middle-girth was having a tantrum worthy of… Continue reading →
By Bob Waite
There are tragedies far more consequential than the inability of a travel writer to travel.
It's just that I can't think of any at the moment.
My travels ended in late January 2020. As related on this site, I visited Japan, Vietnam, Laos, and Cambodia. The month prior I had been in China.
Then the world shut down.
Subsequent planned trips to France, Jordan, Israel, Ecuador, and Panama were all postponed or cancelled. My travel was largely confined to trips to the kitchen for subsistence; to my office to teach my college students remotely; or to the family room to watch sporting events or movies.
The highlight during this period of enforced stasis was the rearrangement of the condiments in our fridge alphabetically, A-Z. And then reversing them.
But — Omicron variant permitting — brighter days have arrived. I have begun traveling again… Continue reading →
Based on that headline, things are looking up!
The travel and hospitality industries — airlines, restaurants, hotels, cruise lines — have taken the brunt of the economic hit during the pandemic. Estimates are that at least $500 billion of travel business has been lost in the U.S. alone.
With about 10 percent of the world's population employed in some travel-related occupation, the global cost has been staggering, and many smaller operators, especially — tour companies, family-run restaurants, inns and the like — have struggled to survive or been forced to close down permanently.
Now, even with COVID cases still raging in many parts of the U.S. and the world, some 200 million Americans (out of 330 million) have received at least one dose of vaccine — and the travel industry is moving into… Continue reading →
With the European Union announcement that fully vaccinated travelers should be able to fly to Europe at some point this summer, sufficiently jabbed baby boomers can take advantage of some truly exceptional airfares currently being offered to the Continent.
There are also some lower-than-low airfares to Asia, Latin America, the Caribbean, and within the U.S. Some are almost mind-boggling.
But you have to know where to look — and just as important, when to look.
That's where the website ThriftyTraveler.com comes in.
By subscribing to its Premium service ($59.99 a year) you'll get email notifications of hot economy-class airfare deals around the globe within minutes from the time they appear — which is good, because some of these deals disappear within a matter of hours. Thrifty Traveler considers a fare worth writing about if it's $250… Continue reading →
This morning I received an email (below) from  Scott's Cheap Flights, which is my go-to website for airline deals.
Scott Keyes' site regularly turns up airfares that are 50 percent off the regular price, and sometimes up to 90 percent off  — but they're often good for just a day or two, so you need to act fast. (Sign up to get email notifications of the daily deals.)
But acting fast to grab great fares (and with airlines anxious to fill seats again, they are plentiful) isn't easy in the midst of a pandemic — because it's difficult to know what the situation will be next year, much less a month or two from now.
While I've been on the cautious side of the when-is-it-safe-to-fly debate — as a baby boomer, my age puts me in a higher-risk category — I found Scott's take on the risks… Continue reading →
Among our far-flung correspondents is Jade Chan, who writes for The Star, an English-language newspaper in Kuala Lumpur, Malaysia.
Jade was on vacation in New Zealand just days and hours before that country — as well as Malaysia and Australia (where she had to transit) — severely limited travel to combat the coronavirus threat.  Getting home was something of a trial — "I was 'saved by the bell,'" as she puts it — but at least she wasn't stranded for weeks on a cruise ship.
I'll let Jade take it from here (note that a somewhat different version of this piece originally appeared in The Star).
By Jade Chan
My family had planned for a holiday in New Zealand more than half a year ago, and departed for the Land of the… Continue reading →
Some 25 million Americans are expected to travel for the Thanksgiving holiday – up seven percent from 2017.
It's considered the busiest travel season of the year in the U.S.
Last year, more than 153,000 flights departed from U.S. airports between the Tuesday before Thanksgiving and the Monday after.
Airports are busiest on the Sunday after Thanksgiving, making it the worst day to fly if you're looking to avoid crowds, delays, and disruptions.
The best time to fly to avoid disruptions is between 6 a.m. and noon.
Here are the busiest flight routes: 
Los Angeles International Airport (LAX) → San Francisco International Airport (SFO) and reverse
New York LaGuardia Airport (LGA) → Chicago O'Hare International Airport (ORD) and reverse
Kahului Airport (OGG) → Honolulu International Airport (HNL) and reverse
New York John F. Kennedy International Airport (JFK) →… Continue reading →