Post-pandemic travel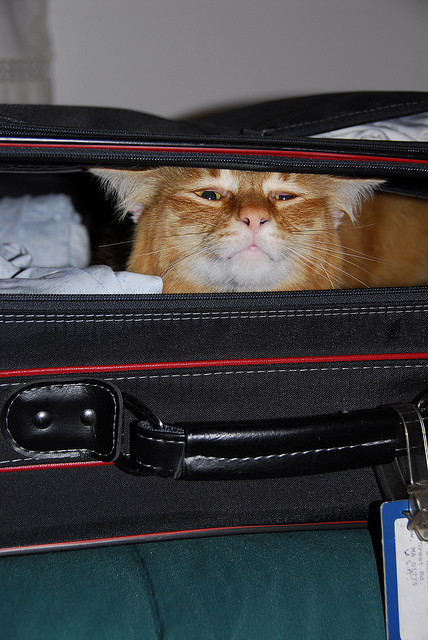 By Dawn Papandrea
While nearly three-quarters of Americans had plans to travel this summer, far fewer followed through.
Just 46 percent of respondents say they went away this summer, according to the latest ValuePenguin survey of nearly 1,600 consumers — this is down from the 73 percent in April who said they intended to travel.
Reasons behind the summer travel opt-outs vary, with air travel woes like delays and cancellations likely a factor. In fact, 48 percent think airports are operating worse now than before the pandemic. Others may have lingering fears about COVID-19, or ultimately pulled back because of higher airline fares.
Key findings
More than half of Americans (54 percent) didn't take a summer vacation this year. That's a stark difference from the 73 percent who told ValuePenguin in April that they had summer travel plans.… Continue reading →
By Frank Viviano
Barga, Italy —
A peculiar marriage of wild celebration and tacit mourning takes place each year on August 16 in Barga, the hilltop Tuscan town where I've lived for two decades.
Its people dance in the piazzas to the music of accordions and mandolins. Outdoor markets hum with shoppers until well after midnight. Dazzling fireworks explode over its Medieval cathedral and ramparts.
This is the feast of San Rocco, a centuries-old holiday dating back to the most lethal pandemic in world history. It commemorates the ardent re-embrace of life after the inconceivable horrors of the 14th century's Black Death – in which Barga's Serchio Valley almost certainly played a critical role.
Over the brief span of four years beginning in 1348, the Plague carried off up to 60 percent of Europe's entire population, leaving an indelible scar in the collective memory.
As harrowing as our struggle with… Continue reading →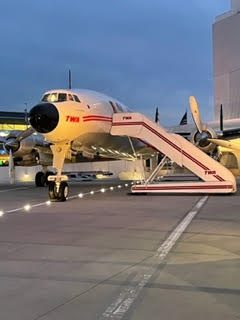 By Steve Anzalone
The pandemic's impact on me as a traveler became crystal clear when, a few months ago, standing in line to re-enroll in the TSA PreCheck program, I pondered something unimaginable just a few years earlier: Was PreCheck worth the $80? Would I be doing enough travel ahead to justify the investment?
Count me among the millions of Boomers now getting back on the horse.
Sidelined for so long by Covid and facing adjustments to retirement and the indignities of advancing age, we are traveling again. Our circumstances vary. We will have stories to tell.
My story is about a small first step and a small victory for optimism. I forked over the $80 and proceeded full speed ahead with the trip on the drawing board.
Truth be told, it wasn't really my first post-Covid travel. During those heady days between a second booster and the arrival of… Continue reading →
Here are some of the travel books I've been reading the past few months, any of which would make a nice gift for the hodophile among your family, friends, colleagues — or for yourself, of course.
They're selected to get those travel juices flowing again (if they aren't already).
The Road Trip Survival Guide
By Rob Taylor (Tiller Press, 2021)
Even as the Covid epidemic was dealing severe blows to airline, cruise, and international travel, domestic road trips were zooming in popularity in 2020-21, making this practical yet enjoyably written guide a timely read.
Penned in a folksy style, Rob Taylor encourages readers to "explore at their own speed" and modify his suggestions as needed to fit their own circumstances.
That said, just about any road-tripper (novice or experienced) can find loads of tips within these pages. Divided into five sections — Planning, Packing, Road Trip Food, Safety, and… Continue reading →
I know I am. And it appears from the graphic below that most other Americans are as well, though caution still prevails among some — and I can't blame anyone for that.
After conducting a survey on travel sentiment earlier this year, IPX1031 re-visited the topic six months later to see how feelings toward travel have changed now that vaccines have been rolled out and many restrictions have been lifted across the country.
Here are the highlights of the survey findings:
85% of respondents are optimistic about traveling in 2021 (up from 48% in January 2021).
75% plan to travel in 2021 (up from 58% in January 2021).
Among that 75% who plan to vacation this year, 71% plan to travel within the U.S.
55% have already booked their trips.
71% of respondents feel safe flying right now (up from 48% in January 2021).
59% of respondents have budgeted… Continue reading
While international travel restrictions may be easing somewhat, people living overseas still face difficulties getting vaccinated, being comfortable taking long flights, and perhaps facing long quarantines if they wish to go home for visits.
Many are retirees or other baby boomers who have not been able to see children and grandchildren for more than a year.
Guest writer Jack Warner tackles the issue of what my old sociology professor would call "expat alienation." Translation: loneliness and other tough stuff to deal with.
By Jack Warner
Much of the world has been living under lockdown measures for more than a year, as countries across the globe have put travel restrictions in place to curb the spread of Covid-19.
One often overlooked set of victims has been expats, unable to travel to visit… Continue reading →
Based on that headline, things are looking up!
The travel and hospitality industries — airlines, restaurants, hotels, cruise lines — have taken the brunt of the economic hit during the pandemic. Estimates are that at least $500 billion of travel business has been lost in the U.S. alone.
With about 10 percent of the world's population employed in some travel-related occupation, the global cost has been staggering, and many smaller operators, especially — tour companies, family-run restaurants, inns and the like — have struggled to survive or been forced to close down permanently.
Now, even with COVID cases still raging in many parts of the U.S. and the world, some 200 million Americans (out of 330 million) have received at least one dose of vaccine — and the travel industry is moving into… Continue reading →
As an increasing number of baby boomers get their COVID-19 vaccinations — vital for resuming safe and authorized travel — it's easy to forget that older adults should also keep up to date with other immunizations.
The U.S. Centers for Disease Control recommends that all adults over age 50 get inoculated against influenza, shingles, pneumonia, and tetanus and diphtheria. (Some are one-time jabs, while others need periodic boosters.)
But the CDC also warns of current "widespread" outbreaks of a highly contagious virus both in the U.S. and abroad, which can damage the liver and lead to sickness, hospitalization, and even death: Hepatitis A.
While the three main Hepatitis types — Hep A, B, and C — are caused by separate viruses, they can all lead to similar symptoms.
Though not everyone is symptomatic — and Hepatitis A tends to be a… Continue reading →
Like most travel writers — not to mention millions of other dedicated baby boomer travelers — contributing writer Robert Waite is getting itchy to hit the road again once the COVID pandemic cools down.
But while many of us are eyeing new, bucket-list destinations, Bob is dreaming of returning to some of his old (and newer) favorites — to seek out more-in depth experiences and parts of countries that he missed.
It's sort of a "been there, done that — but want to do it again" list. I can definitely relate to that (are you listening, Greek islands?).
By Robert Waite
Ottawa – What is a travel writer to do?
With borders closed and previously booked trips delayed or cancelled, one is left to journey only within the confines of one's imagination.
And what I have been imagining recently are the places I have been to previously – ones to… Continue reading →