travel insurance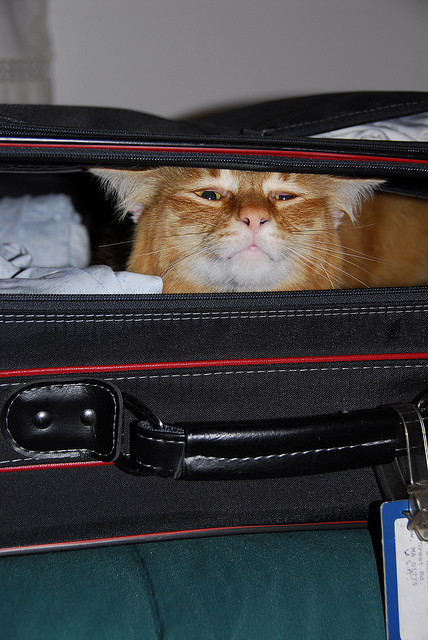 By Dawn Papandrea
While nearly three-quarters of Americans had plans to travel this summer, far fewer followed through.
Just 46 percent of respondents say they went away this summer, according to the latest ValuePenguin survey of nearly 1,600 consumers — this is down from the 73 percent in April who said they intended to travel.
Reasons behind the summer travel opt-outs vary, with air travel woes like delays and cancellations likely a factor. In fact, 48 percent think airports are operating worse now than before the pandemic. Others may have lingering fears about COVID-19, or ultimately pulled back because of higher airline fares.
Key findings
More than half of Americans (54 percent) didn't take a summer vacation this year. That's a stark difference from the 73 percent who told ValuePenguin in April that they had summer travel plans.… Continue reading →
I first wrote about medical tourism back in 2013, when it was starting to flourish as a means of saving money on medical care. The premise was that by traveling to other countries — such as India, Mexico, Thailand and others — Americans could receive hip replacements, cardiac surgeries, dental work and other procedures at considerably lower costs than in the U.S.
Then along came COVID-19, with travel to many countries banned or severely restricted. Medical tourism has been one more viral victim.
Today's guest post, by writer Charlie Fletcher, offers a rundown on the current state of medical tourism — as well as some shoots of hope for the future as the world's health care and tourism fields struggle to adapt.
By Charlie Fletcher
Medical tourism — the practice of traveling to other countries for affordable medical treatments — had grown increasingly popular among Americans in recent years. Until,… Continue reading →
Today's timely guest post is from Medicare expert Christian Worstell, who gives an update on how Medicare changes in 2021 can benefit American travelers — assuming we get the opportunity.
It all starts with the distribution of safe, effective vaccines, which could be available soon. And for Medicare recipients, as Christian points out, they'll be free — just one of several upcoming perks. Here's the latest:
By Christian Worstell

After a year of isolating at home and waiting out the COVID-19 pandemic, surveys show that once it's safe, American baby boomers are eager to hit the road and travel again in 2021.
And as they do every year at this time, Medicare-eligible boomers are looking ahead to any changes in their Medicare benefits for the upcoming year.
So, what does one… Continue reading →
Here's something I hadn't thought much about — but probably should have.
In case of emergency on a remote hiking trail, or on a lonely highway, or anywhere that your cell phone doesn't get service, what do you do?
Guest poster Harding Bush of Global Rescue has a suggestion: satellite communications. And you can get it for not all that much money.
I do have satellite TV — but that wouldn't help much if I encountered some Rutger Hauer (RIP) or Javier Bardem character out on that lonely highway. (If you haven't seen The Hitcher or No Country for Old Men, check them out).
And, one hopes, I could reach AAA, a park ranger, a rescue service — or my favorite ER doc who makes remote trail calls. Well, hope springs eternal. But you get the idea.
By Harding Bush
Traveling near or far? Going with friends, family or… Continue reading →
Today's guest post may save you some money if you're a traveler and a renter — and have renters' insurance.
How much do you know about what your policy covers? You may be pleasantly surprised.
I know I'm going to check my policy more carefully from now on!
By Armand Levitz
With an average cost of only $12 a month, renters' insurance offers tremendous value at a low price.
But what many travelers don't realize is that renters' insurance can protect you even when you're far from home.
And you don't even need an international renters insurance plan to be protected abroad.
Take the example of one couple, Andres Modak and Rachel Cohen, who recently took a trip to Spain to attend a wedding.
Unfortunately, what should have been a… Continue reading →
Today's guest post examines an important topic: For those U.S. baby boomer travelers on Medicare, just exactly what kind of coverage can you expect when you're on a trip, whether it's in the U.S. or abroad?
Medicare expert Danielle Roberts says that all depends on where you're going and what you've signed up for. Here's her analysis:
By Danielle K Roberts
Whether you travel within the United States or to other countries, it's important to know when Medicare travels with you and when it doesn't.
Here are the key questions to ask yourself before setting off:
Are you going to another country?
How far outside the United States are you traveling?
Are you traveling from state to state?
Do you only have Original Medicare?
If not, what kind of Medicare plan do you have?
If you know the answers to… Continue reading →
Sometimes even experienced travelers make simple mistakes that can get a trip off to a very bad start, or even ruin it altogether.
The folks at by Grand European Travel — which specializes in guided vacations and river cruises in Europe and around the world — have developed a helpful infographic that identifies six common travel mistakes that it would be wise to review before setting  off on your next foreign trip.
I'm not immune to making some of these mistakes (sometimes it's easier to dish out advice than follow it).
My rookie mistakes have included not properly insuring my trip, not packing light, and not notifying my banking institutions that they can soon expect to see charges appearing from places like St. Lucia, Hungary, or the Falkland Islands.
I'm pretty anal about… Continue reading →
Getting travel insurance may seem like an afterthought, but there are times when it proves vital.
When my mother broke her hip in Pamplona, Spain —  I'd like to say running with the bulls, but actually slipping and falling on her way out of a museum — she had a week's stay in a hospital there and then a first-class flight home complete with nurse accompaniment, all covered by travel insurance.
It was one of the best investments my parents ever made, because the bill ran to something like $30,000-$40,000.
Many personal health insurance policies don't cover medical costs abroad, so it pays to be on the safe side. For an outlay of perhaps five to 15 percent of the total cost of your trip, you could save yourself a significant… Continue reading →