travel fears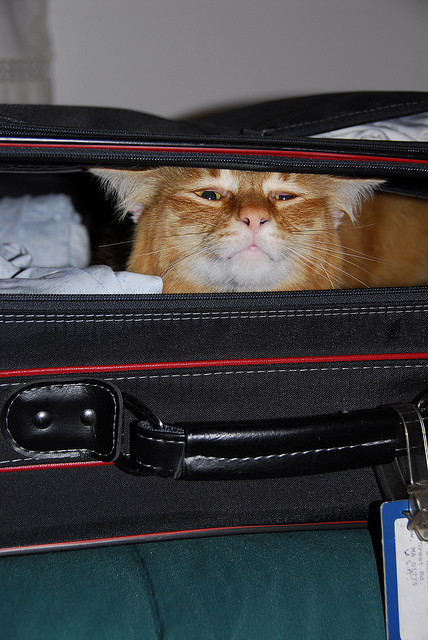 By Dawn Papandrea
While nearly three-quarters of Americans had plans to travel this summer, far fewer followed through.
Just 46 percent of respondents say they went away this summer, according to the latest ValuePenguin survey of nearly 1,600 consumers — this is down from the 73 percent in April who said they intended to travel.
Reasons behind the summer travel opt-outs vary, with air travel woes like delays and cancellations likely a factor. In fact, 48 percent think airports are operating worse now than before the pandemic. Others may have lingering fears about COVID-19, or ultimately pulled back because of higher airline fares.
Key findings
More than half of Americans (54 percent) didn't take a summer vacation this year. That's a stark difference from the 73 percent who told ValuePenguin in April that they had summer travel plans.… Continue reading →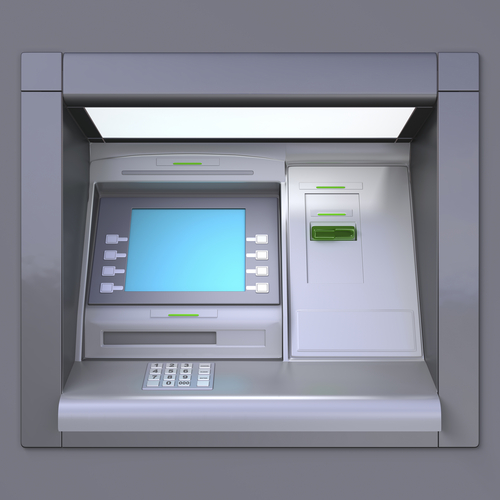 I admit, as vigilant as I try to be, I've been an unwitting victim of a few travel scams over the years.
I've been taken for a ride (in more ways than one) by a tuk-tuk driver in Singapore. I've fallen for charming stories by a jewelry hawker on the beach in St. Lucia, and once got ripped off for some rupees by a "mind-reader" in India. I've even had to fend off fake police officers in the Dominican Republic.
Probably the most egregious scam was one my wife and I fell for in Shanghai a few years ago; it's a long story, but involved some super-slick con artists who invited us to what proved to be a very expensive "tea ceremony," which lightened my wallet considerably. The con artists were so engaging that we even debated for a day or so whether or not we'd actually been scammed. It… Continue reading →
I know I am. And it appears from the graphic below that most other Americans are as well, though caution still prevails among some — and I can't blame anyone for that.
After conducting a survey on travel sentiment earlier this year, IPX1031 re-visited the topic six months later to see how feelings toward travel have changed now that vaccines have been rolled out and many restrictions have been lifted across the country.
Here are the highlights of the survey findings:
85% of respondents are optimistic about traveling in 2021 (up from 48% in January 2021).
75% plan to travel in 2021 (up from 58% in January 2021).
Among that 75% who plan to vacation this year, 71% plan to travel within the U.S.
55% have already booked their trips.
71% of respondents feel safe flying right now (up from 48% in January 2021).
59% of respondents have budgeted… Continue reading
While international travel restrictions may be easing somewhat, people living overseas still face difficulties getting vaccinated, being comfortable taking long flights, and perhaps facing long quarantines if they wish to go home for visits.
Many are retirees or other baby boomers who have not been able to see children and grandchildren for more than a year.
Guest writer Jack Warner tackles the issue of what my old sociology professor would call "expat alienation." Translation: loneliness and other tough stuff to deal with.
By Jack Warner
Much of the world has been living under lockdown measures for more than a year, as countries across the globe have put travel restrictions in place to curb the spread of Covid-19.
One often overlooked set of victims has been expats, unable to travel to visit… Continue reading →
Here's something I hadn't thought much about — but probably should have.
In case of emergency on a remote hiking trail, or on a lonely highway, or anywhere that your cell phone doesn't get service, what do you do?
Guest poster Harding Bush of Global Rescue has a suggestion: satellite communications. And you can get it for not all that much money.
I do have satellite TV — but that wouldn't help much if I encountered some Rutger Hauer (RIP) or Javier Bardem character out on that lonely highway. (If you haven't seen The Hitcher or No Country for Old Men, check them out).
And, one hopes, I could reach AAA, a park ranger, a rescue service — or my favorite ER doc who makes remote trail calls. Well, hope springs eternal. But you get the idea.
By Harding Bush
Traveling near or far? Going with friends, family or… Continue reading →
As dedicated travelers, what are we to think of the concept of "travel shaming" — the notion that it's irresponsible to travel or even plan future trips during a pandemic?
According to a recent New York Times article, people desperate to get out of their houses after months of self-quarantining are heading off on the road — but are traveling on the sly, reluctant to post pictures on social media or even to tell friends they're leaving, for fear of being judged.
As the Times quoted Harvard Business School assistant professor, Jillian Jordan, who studies moral psychology: "The pandemic presents a unique case of travel entering the moral sphere, because there are two things that happen when you travel: The first is that I put myself at risk, and… Continue reading →
This morning I received an email (below) from  Scott's Cheap Flights, which is my go-to website for airline deals.
Scott Keyes' site regularly turns up airfares that are 50 percent off the regular price, and sometimes up to 90 percent off  — but they're often good for just a day or two, so you need to act fast. (Sign up to get email notifications of the daily deals.)
But acting fast to grab great fares (and with airlines anxious to fill seats again, they are plentiful) isn't easy in the midst of a pandemic — because it's difficult to know what the situation will be next year, much less a month or two from now.
While I've been on the cautious side of the when-is-it-safe-to-fly debate — as a baby boomer, my age puts me in a higher-risk category — I found Scott's take on the risks… Continue reading →
Among our far-flung correspondents is Jade Chan, who writes for The Star, an English-language newspaper in Kuala Lumpur, Malaysia.
Jade was on vacation in New Zealand just days and hours before that country — as well as Malaysia and Australia (where she had to transit) — severely limited travel to combat the coronavirus threat.  Getting home was something of a trial — "I was 'saved by the bell,'" as she puts it — but at least she wasn't stranded for weeks on a cruise ship.
I'll let Jade take it from here (note that a somewhat different version of this piece originally appeared in The Star).
By Jade Chan
My family had planned for a holiday in New Zealand more than half a year ago, and departed for the Land of the… Continue reading →
When my family and I lived on City Island, New York, a little island in the Bronx that's the farthest northeast point in New York City,  our next door neighbor  — a born and bred City Island resident then in her 60s or 70s — made a startling confession: she had only once in her life ventured into Manhattan, and that was to visit a friend in the hospital there.
If you walked a short distance down the street from the little complex of cottages where we lived, you could enjoy a panoramic view of the Manhattan skyline. I was shocked to learn that that alone had not lured her into New York's best-known borough — much less the cultural opportunities, the restaurants, and all the sights that people traveled to Manhattan from around… Continue reading →