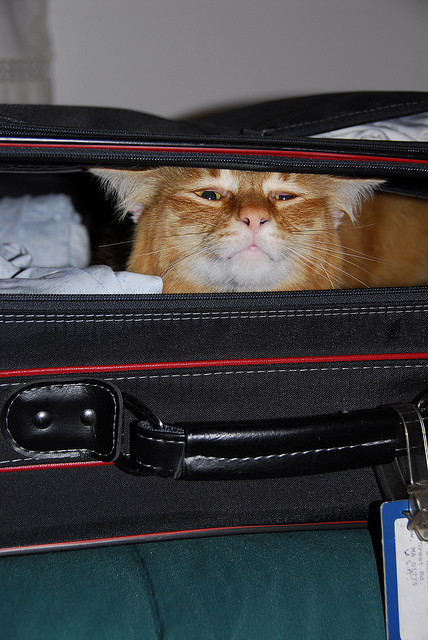 By Dawn Papandrea
While nearly three-quarters of Americans had plans to travel this summer, far fewer followed through.
Just 46 percent of respondents say they went away this summer, according to the latest ValuePenguin survey of nearly 1,600 consumers — this is down from the 73 percent in April who said they intended to travel.
Reasons behind the summer travel opt-outs vary, with air travel woes like delays and cancellations likely a factor. In fact, 48 percent think airports are operating worse now than before the pandemic. Others may have lingering fears about COVID-19, or ultimately pulled back because of higher airline fares.
Key findings
More than half of Americans (54 percent) didn't take a summer vacation this year. That's a stark difference from the 73 percent who told ValuePenguin in April that they had summer travel plans.
But there's still time for vacation in 2022, as 54 percent of Americans say they have fall and/or winter travel plans. That's highest among six-figure earners (69 percent) and Gen Zers (63 percent).
Some who traveled this summer encountered headaches. About one in five summer travelers (19 percent) say they missed an important event or occasion due to flight delays or cancellations, while a similar percentage (17 percent) experienced lost or misplaced luggage.
The majority of consumers think the flying experience has worsened since before the COVID-19 pandemic. Nearly half (48 percent) note that airports are busier and less efficient — which surges to 67 percent among baby boomers. In addition, 30 percent say they don't feel safe flying given health concerns like COVID-19 and monkeypox.
Travelers are open to applying for TSA PreCheck to reduce long lines at the airport. More than two-thirds of Americans say they're either willing to apply (26 percent) or are considering doing so (42 percent).
"While that's a staggering number of people who opted out of summer travel plans, it's not entirely surprising given the recent challenges facing travelers," says Sophia Mendel, ValuePenguin travel expert. "From lingering COVID-19 concerns and the monkeypox outbreak to rising costs resulting from inflation and unprecedented airline flight delays and cancellations, any number of factors could be playing a role."
Four tips for dealing with travel woes
Improve your luggage arrival odds. "I would recommend purchasing a small and relatively inexpensive tracker to stick in your suitcase so you can keep tabs on your bags throughout the entire travel process," says Mendel.
Minimize flight delay and cancellation stress. "My best advice for avoiding complications from delayed or canceled flights," Mendel says, "is to try to book direct or non-stop flights whenever possible — that way, you won't have to worry about missing a connection."
Look for travel reward credit cards with benefits. Travel credit cards can make the travel process run more smoothly. For instance, some provide you with a credit for TSA Precheck and Global Entry.
Consider insuring your trip. Given the struggles facing the travel industry, according to Mendel, it's always valuable to have travel insurance. And many credit cards offer trip protections, from rental car insurance to trip cancellation and interruption insurance.
Author Bio:
Dawn Papandrea is a writer specializing in personal finance topics including credit cards, family finances and consumer issues.
Reader Comments:
As my wife and I are well into the aging process, we are finding long-distance travel to be too much of a hassle – and can be extremely stressful, too. We recently celebrated our 51st anniversary on a trip-of-a-lifetime Viking river cruise. The cruise exceeded our expectations — but the air travel was awful. Both Munich and Paris airports were unfriendly to seniors and downright nasty. We've decided to limit our future travel to short trips in the Southeast, closer to our NC home, eliminating the stress of TSA, the rudeness of other travelers and airline staff and being treated like cattle. No thanks. — Ed Sehon
Clark Norton replies:
First off, Ed, I'm glad to know your cruise went well. As for the flying conditions, I can't say I blame you. They don't make it easy. Maybe things will ease up in time — we can only wish. Meanwhile, enjoy some jaunts around the SE. Have you tried an Intercoastal Waterway cruise from American Cruise Lines?
***************
My biggest worry is that everyone will apply for Global Entry and Pre Check, and it will cease to be an advantage. It IS a huge advantage. And when your luggage still hasn't emerged from the carousel, but you can check your tracker on your cell phone and you learn that it is in the same airport that you are, that is a stress reliever. — John Robbins
Clark Norton replies:
I had exactly the same thoughts as you about Global Entry and PreCheck, John. On our trip to Greece this summer, the PreCheck line was about as long as the regular line — but it did move much faster. And if most everyone qualified for PreCheck, the faster the screening process would go overall. As for Global Entry, it was virtually deserted when we returned — we waltzed through in a couple of minutes, while long lines awaited the rest of the the passengers. So I think they're both well worth it and will remain so. And I love the luggage tracker idea.
***********
I live in San Diego and have family in the UK. I'm thinking of doing hops: eg. Hopping direct flight SD to NY city. Stay a couple of days with a a friend and then book a direct flight hop to Heathrow. This will be off-peak and I think less stressful than flying from SD to London direct. — Nora Curran
Clark Norton replies:
Whatever is less stressful, would work for me, as well as a chance to spend some time in NYC.
*************
Hi, Great article! I'm really enjoying reading your posts. Thanks. — Dave Rohini
3 Responses to Why You May Have Skipped Summer Travels