travel finances
By Tamiya Barnes
Making business travel more fun can be a challenge, especially if you have a limited budget or tight schedule.
Whether you're journeying around the country or have the opportunity to travel internationally for your job, the stress can start to become overwhelming as you navigate crowded airports, rental cars, unfamiliar cities, and working in public spaces.
So if at all possible, it's important to find ways to relax and have some fun. Fortunately, you don't have to spend a lot of money or interrupt your schedule too much to do so.
Here are some ideas for keeping stress at bay as you travel for work:
Come prepared with a great business card
For many professionals, making connections is just as important as the work itself. But networking can be tiresome when you're already drained from traveling.
With the right tools, however, you can make the process easier… Continue reading →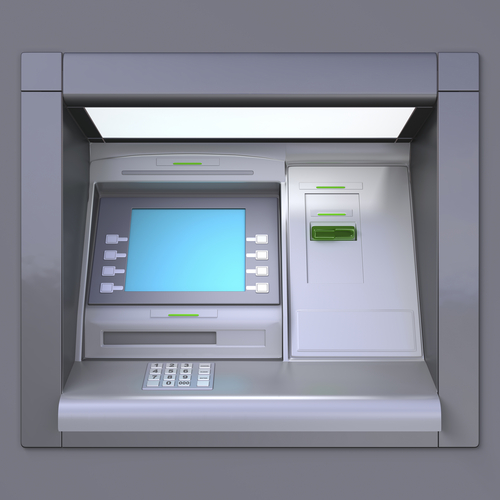 I admit, as vigilant as I try to be, I've been an unwitting victim of a few travel scams over the years.
I've been taken for a ride (in more ways than one) by a tuk-tuk driver in Singapore. I've fallen for charming stories by a jewelry hawker on the beach in St. Lucia, and once got ripped off for some rupees by a "mind-reader" in India. I've even had to fend off fake police officers in the Dominican Republic.
Probably the most egregious scam was one my wife and I fell for in Shanghai a few years ago; it's a long story, but involved some super-slick con artists who invited us to what proved to be a very expensive "tea ceremony," which lightened my wallet considerably. The con artists were so engaging that we even debated for a day or so whether or not we'd actually been scammed. It… Continue reading →
By Stephanie Haywood
Starting over after experiencing a setback, loss, or major life event can be a challenge — but it can also be extraordinarily helpful when you're trying to get your mental health back on track.
Finding a new city and home, making connections, and preparing for a fresh start requires some planning. You may also decide to travel a bit to search for the perfect spot to relocate to, which will take some preparations in itself.
Here are a few helpful tips for starting over in a new city after retirement:
Do your research
Unless you already have a city in mind, it's a good idea to do some research online to compare potential relocation spots. Narrow down the options according to the average climate in the area, the crime rate, and the accessibility to things you need.
Think about the details, such as whether the city has… Continue reading →
The best part of planning for retirement is imagining yourself in your new lifestyle — Including having the freedom to travel.
By Rick Pendykoski
According to the 19th Annual Transamerica Retirement Survey, two-thirds of American workers spend heavily on travel in their first year of retirement. Many plan to travel abroad, while others may want to retire overseas. (Take a look at this abroad retirement checklist to see if the expat life is financially right for you.)
But even if you come up short on that checklist, you can still travel affordably in retirement. The key is proper planning. Here is a seven-step guide to follow:
Set Your Goals & Make a Bucket List
Spend some time thinking about your retirement goals. Those who plan for retirement are more likely to find a happy retired life than those who don't.
Get into as many details as possible, and list the… Continue reading →
I know I am. And it appears from the graphic below that most other Americans are as well, though caution still prevails among some — and I can't blame anyone for that.
After conducting a survey on travel sentiment earlier this year, IPX1031 re-visited the topic six months later to see how feelings toward travel have changed now that vaccines have been rolled out and many restrictions have been lifted across the country.
Here are the highlights of the survey findings:
85% of respondents are optimistic about traveling in 2021 (up from 48% in January 2021).
75% plan to travel in 2021 (up from 58% in January 2021).
Among that 75% who plan to vacation this year, 71% plan to travel within the U.S.
55% have already booked their trips.
71% of respondents feel safe flying right now (up from 48% in January 2021).
59% of respondents have budgeted… Continue reading
Note: This story was originally written and published at Thrifty Traveler, a flight deal and travel website. It has been republished here with their permission. You can read the original story on the Flight First Rule on their website.
By Kyle Potter
Thrifty Traveler
Most travelers follow a similar script when planning any trip: Set the dates, pick a spot, book a hotel, book a flight, and go.
You're doing it wrong: That's a recipe to pay too much for flights almost every single time. But four simple words could help you significantly cut the cost of airfare every time you fly. And no, it's not by clearing your cookies or booking flights on a Tuesday. This is even bigger than that.
We call it The Flight First Rule. And it's exactly what it sounds like.
Instead of deciding on the dates of your trip before booking your flights,… Continue reading →
With the European Union announcement that fully vaccinated travelers should be able to fly to Europe at some point this summer, sufficiently jabbed baby boomers can take advantage of some truly exceptional airfares currently being offered to the Continent.
There are also some lower-than-low airfares to Asia, Latin America, the Caribbean, and within the U.S. Some are almost mind-boggling.
But you have to know where to look — and just as important, when to look.
That's where the website ThriftyTraveler.com comes in.
By subscribing to its Premium service ($59.99 a year) you'll get email notifications of hot economy-class airfare deals around the globe within minutes from the time they appear — which is good, because some of these deals disappear within a matter of hours. Thrifty Traveler considers a fare worth writing about if it's $250… Continue reading →
One of the most common questions I'm asked about travel is "How can I afford it?"
You can certainly look for the cheapest plane or cruise tix and the best values in tours, hotels or restaurants. But you can also try setting up a budget geared toward your finances so that your overall expenses don't swamp your ability to experience those trips you've always wanted to take.
Financial blogger Eric Rosenberg, who writes for the website Earnin, where a modified version of this article originally appeared, takes you through the steps you'll need to set up the kind of budget that's right for you.
Yes, it can sound like a bit of a drag, but today's software makes budgeting easier — and you may find yourself in some exotic land (or wherever your desires take you) sooner… Continue reading →
As the travel industry, beset by COVID-19 restrictions, tries to dig itself out of its gravest crisis since World War II, creativity and flexibility in pricing and timing will be key.
Airlines and cruise lines — two of the hardest-hit industry segments — are trying to lure back potential present and future customers by dropping a variety of fees and allowing for late ticket changes and cancellations, among other incentives.
Now the innovative website Travelstride (formerly StrideTravel) has launched FlexiPass by Travelstride, an industry-first travel pass that can be used for an exciting array of tours for 2021 through 2023. And it comes just in time for holiday gift-giving — but don't delay: sales end soon.
Travelstride — a U.S.-based marketplace specializing in offering multi-day, multi-destination, expertly planned guided and self-guided trips — has partnered with 23 top global tour operators who will accept the passes.
Travelers can choose… Continue reading →
I first wrote about medical tourism back in 2013, when it was starting to flourish as a means of saving money on medical care. The premise was that by traveling to other countries — such as India, Mexico, Thailand and others — Americans could receive hip replacements, cardiac surgeries, dental work and other procedures at considerably lower costs than in the U.S.
Then along came COVID-19, with travel to many countries banned or severely restricted. Medical tourism has been one more viral victim.
Today's guest post, by writer Charlie Fletcher, offers a rundown on the current state of medical tourism — as well as some shoots of hope for the future as the world's health care and tourism fields struggle to adapt.
By Charlie Fletcher
Medical tourism — the practice of traveling to other countries for affordable medical treatments — had grown increasingly popular among Americans in recent years. Until,… Continue reading →