History
Of all the cruises I have taken, three ports stand out as the most stunning (especially if you sail into them at sunrise or sunset): Istanbul, with its mosques and soaring minarets; Kotor, Montenegro, a medieval village on a pristine bay — and my favorite of all, Malta.
Malta's port, Valetta, is a city of forts, turrets, palaces, cathedrals, and ancient walls dating from the 1500s, when the Knights of St. John (of Crusader fame) moved here from the island of Rhodes.
As our guest contributor Harley Burke points out, Malta has myriad attractions meriting a stay well beyond the standard cruise ship stopover. And don't miss the smaller, more rural island of Gozo, reachable by ferry and home to some fascinating prehistoric sites (along with beaches and hiking trails).
By Frank Viviano
Barga, Italy —
A peculiar marriage of wild celebration and tacit mourning takes place each year on August 16 in Barga, the hilltop Tuscan town where I've lived for two decades.
Its people dance in the piazzas to the music of accordions and mandolins. Outdoor markets hum with shoppers until well after midnight. Dazzling fireworks explode over its Medieval cathedral and ramparts.
This is the feast of San Rocco, a centuries-old holiday dating back to the most lethal pandemic in world history. It commemorates the ardent re-embrace of life after the inconceivable horrors of the 14th century's Black Death – in which Barga's Serchio Valley almost certainly played a critical role.
Over the brief span of four years beginning in 1348, the Plague carried off up to 60 percent of Europe's entire population, leaving an indelible scar in the collective memory.
As harrowing as our struggle with… Continue reading →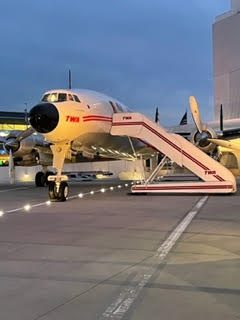 By Steve Anzalone
The pandemic's impact on me as a traveler became crystal clear when, a few months ago, standing in line to re-enroll in the TSA PreCheck program, I pondered something unimaginable just a few years earlier: Was PreCheck worth the $80? Would I be doing enough travel ahead to justify the investment?
Count me among the millions of Boomers now getting back on the horse.
Sidelined for so long by Covid and facing adjustments to retirement and the indignities of advancing age, we are traveling again. Our circumstances vary. We will have stories to tell.
My story is about a small first step and a small victory for optimism. I forked over the $80 and proceeded full speed ahead with the trip on the drawing board.
Truth be told, it wasn't really my first post-Covid travel. During those heady days between a second booster and the arrival of… Continue reading →
I was interested to come across a recent report that the Indian Ocean island of Zanzibar was cracking down on tourists wearing skimpy attire in public.
According to CNN, Lela Muhamed Mussa, the minister of tourism, declared that tourists must cover themselves from shoulder to knee in public places — or their tour guides or operators would pay the price, with fines ranging from U.S.$700 to $2,000. (Tourists themselves, who support the bulk of the local economy, are exempted, though they're likely to draw stares and recriminations from offended local residents.)
Predominantly Muslim Zanzibar attracts up to 30,000 tourists per month, attracted by its combination of sandy, sunny beaches bordering sapphire waters and the island's equally colorful (if often sordid) history, centered around Stone Town, Zanzibar's capital. It's when the… Continue reading →
I admit I was a little surprised several years ago when I toured the entire island of Ireland and discovered that St. Patrick — the patron saint of Ireland and largely credited with bringing Christianity to Ireland — actually did much of his missionary work and is reputedly buried in County Down, which is now part of Northern Ireland, which is part of the United Kingdom.
It was less than a quarter-century ago (April 1998) that "The Troubles," as they were called — an often violent class-related and sectarian three-decade conflict in Northern Ireland between those who wanted to remain in the UK (mostly Protestants) and those who wanted to break away and join the Republic of Ireland (mostly Catholics) — ended in the Good Friday Agreement to settle the issue peacefully.… Continue reading →
Editor's Note: This is the first in a periodic series on the effects of the COVID-19 pandemic on tourism providers across the globe.
Back in the late 1960s, when I was still mostly fantasizing about globetrotting, I picked up a paperback book called Bargain Paradises of the World.
Although all the pictures were in black and white and the information inside was perhaps overly colorful, it was the kind of book that got my travel juices flowing.
One particular "paradise" that caught my eye was Ceylon, the tear-drop-shaped Indian Ocean island nation that has been known as Sri Lanka since 1972.
My fantasy Ceylon — which had been colonized by Britain until 1948 and was known in the West mostly for its tea exports — was pictured by Bargain Paradises as an idyllic place where… Continue reading →
Following up on his Ipswich fried clams post — part I of a two-part series on the historic, scenic, and all-around inviting area of Ipswich and Essex, Massachusetts — contributing writer Bob Waite now asks us to back away from the table long enough to enjoy the other sometimes devilish delights the region has to offer.
By Robert Waite
Ipswich, MA – You can have a devil of a time in Ipswich, Massachusetts. Or at least the residents apparently did back in the 1740's.
According to local legend, a visit by a famous English fire-and-brimstone preacher, the Rev. George Whitfield, to the town's First Congregational Church, located atop Town Hill, attracted a crowd of thousands – and a curious Satan.
Whitfield, who had no sympathy for the devil, called Satan… Continue reading →
In Part I of Robert Waite's two-part series on traveling to Vietnam, Vietnam Visit Stirs Emotions for Boomers, Bob recounted his recent visits to Hanoi and Halong Bay.
In this post, he travels to Saigon (Ho Chi Minh City) and the remarkable Cu Chi Tunnel complex dug by the Viet Cong outside the city — but much closer to it than you might imagine.
Saigon itself is a bustling city that evokes stark memories of the Vietnam War, but is also now a prime "foodie" destination and a place to drink at a bar made famous by big-name war correspondents:
By Robert Waite
Part II of a two-part series.
Ho Chi Minh City, Vietnam – The thing about name changes is that they often don't stick. Take Mumbai, for example. The Indian national government decided that "Bombay" was… Continue reading →
In this post and the next, Contributing Writer Robert Waite recounts his recent journey to Vietnam, the country that helped define a generation of baby boomers.
Forty five years after the fall of Saigon, which effectively ended the more-than-a-decade-long Vietnam War, a visit to Hanoi still stirs emotions, whether you were pro- or anti-war in the 1960s and '70s.
Yet even as long ago as 1997, when I last visited Vietnam, the majority of Vietnamese — born after the war — seemed to hold few if any grudges against Americans.
Our roving correspondent, himself a baby boomer, delves into the war history but also the sights and experiences that make Vietnam one of the most intriguing countries to visit in Southeast Asia today.
First up are the capital, Hanoi, and beautiful Halong… Continue reading →
In the first part of this two-part series, contributing writer Robert Waite described his visit to Tikal, Guatemala, the enormous ruins of one of the world's great archaeological wonders, which 2,000 years ago was larger than ancient Rome or Beijing.
In Part II of this series, Bob writes about his travels to another stunning Mayan archaeological site nearby — Yaxha — and finds humor and cultural insights amid the ancient pyramids.
By Robert Waite
On the morning we left Tikal we headed for Yaxha, 30 km (19 miles) to the southeast, with our new guide, Cesar Quinones.
Yaxha is Guatemala's third largest Mayan archaeological site (after Tikal and El Mirador) and boasts 500 structures spread along a hilltop stretching about three km (two miles).
Located… Continue reading →