U.S. travel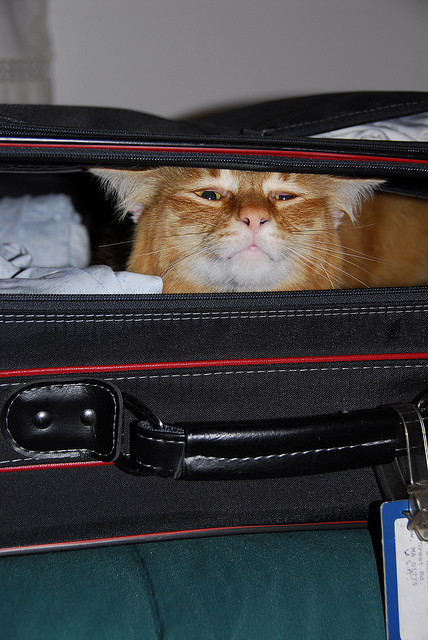 By Dawn Papandrea
While nearly three-quarters of Americans had plans to travel this summer, far fewer followed through.
Just 46 percent of respondents say they went away this summer, according to the latest ValuePenguin survey of nearly 1,600 consumers — this is down from the 73 percent in April who said they intended to travel.
Reasons behind the summer travel opt-outs vary, with air travel woes like delays and cancellations likely a factor. In fact, 48 percent think airports are operating worse now than before the pandemic. Others may have lingering fears about COVID-19, or ultimately pulled back because of higher airline fares.
Key findings
More than half of Americans (54 percent) didn't take a summer vacation this year. That's a stark difference from the 73 percent who told ValuePenguin in April that they had summer travel plans.… Continue reading →
If you're looking to expand your Halloween fun beyond handing out candy to trick-or-treaters or dressing up like ex-presidents at costume parties, take our Halloween travel quiz. You might even pick up an idea or two for your next ghoulish holiday.
Some questions are easy, some are harder — but we're betting you don't stand a ghost of a chance of getting all the answers right without ghoulgling!
1. If you want to visit the countries where Halloween originated, where would you go?
a. Romania and Bulgaria
b. Germany and France
c. Ireland and Scotland
d. Hungary and Slovakia
2. Where would you find the world's longest, deepest haunted "house"?
a. Lewisburg, Ohio
b. Rapid City, South Dakota
c. Blackfoot, Idaho
d. Lexington, Kentucky
3. What European castle is said to have inspired Bram Stoker's novel, Dracula?
a. Neuschwanstein, Germany
b. Bran Castle, Romania
In Part I of Two Boomers, One Bike, Ken and Francie Gass — married 43 years and both celebrating 70-something birthdays in 2021 — detailed the training, equipment, and teamwork required to complete a six-week cross-country trip on a tandem bicycle.
The trip tested their fitness, stamina, and trust in each other.
While their bike (which they dubbed the Momentous Green Goddess) was well equipped to survive an arduous road trip across the Southern Tier of the U.S., the intrepid couple still faced an obstacle course of steep hills, bumpy roads, strong crosswinds and headwinds, and saddle sores as they pedaled from San Diego, California, to St. Augustine, Florida.
Here's Part II of their epic journey:
By Ken and Francie Gass
While we had trained exhaustively for a year before setting out and enjoyed a fully supported six-week trip organized by Cycle of Life Adventures — which provided food and… Continue reading →