Travel Behavior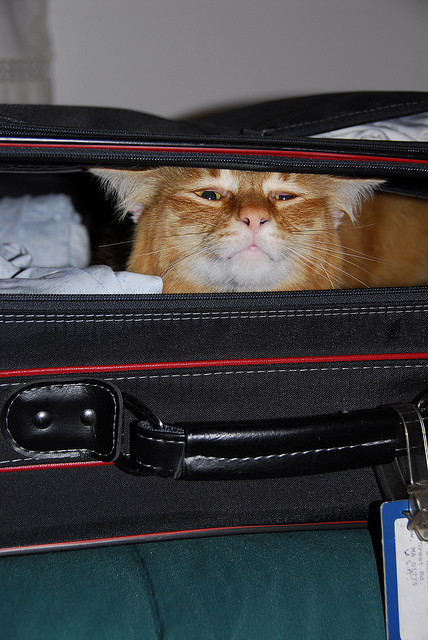 By Dawn Papandrea
While nearly three-quarters of Americans had plans to travel this summer, far fewer followed through.
Just 46 percent of respondents say they went away this summer, according to the latest ValuePenguin survey of nearly 1,600 consumers — this is down from the 73 percent in April who said they intended to travel.
Reasons behind the summer travel opt-outs vary, with air travel woes like delays and cancellations likely a factor. In fact, 48 percent think airports are operating worse now than before the pandemic. Others may have lingering fears about COVID-19, or ultimately pulled back because of higher airline fares.
Key findings
More than half of Americans (54 percent) didn't take a summer vacation this year. That's a stark difference from the 73 percent who told ValuePenguin in April that they had summer travel plans.… Continue reading →
According to reports, an unruly passenger who recently forced an American Airlines pilot to return to Miami en route to London was sitting in first class.
In this timely post, Contributing Writer Bob Waite offers his perspective on encountering rude behavior in the premium seats and check-in lines.
It's happening more and more often — the U.S. Federal Aviation Administration investigated three times as many unruly passenger events in 2021 as in any of the previous 25 years. And just because someone is sitting in first class, doesn't necessarily mean they exhibit first-class behavior.
By Bob Waite
Is it just me, or do the airlines bring out the worst in people?
The other day I was at the Air Canada counter in Toronto checking in for a flight to Honolulu.
Suddenly, there was a commotion to my right. A man of middle-age and middle-girth was having a tantrum worthy of… Continue reading →
In this post, contributing writer Robert Waite tackles the eternal problem of where not to go next — not because he didn't love going there the first time, but because….well, there are lots of different reasons, and I'll let him explain. He also offers advice for readers who would like to go.
By Robert Waite
As vaccines continue to roll out, thoughts once again turn to travel. For baby-boomers, it has been a lost year, subtracted from whatever travel-time we have left.
In my last post for clarknorton.com, I discussed seven places to which I would love to return, to linger longer. In this post, I give you seven places I've been to, loved, but will likely never see again, for various reasons.
Each deserves your consideration, post-COVID. Here goes:
I was interested to come across a recent report that the Indian Ocean island of Zanzibar was cracking down on tourists wearing skimpy attire in public.
According to CNN, Lela Muhamed Mussa, the minister of tourism, declared that tourists must cover themselves from shoulder to knee in public places — or their tour guides or operators would pay the price, with fines ranging from U.S.$700 to $2,000. (Tourists themselves, who support the bulk of the local economy, are exempted, though they're likely to draw stares and recriminations from offended local residents.)
Predominantly Muslim Zanzibar attracts up to 30,000 tourists per month, attracted by its combination of sandy, sunny beaches bordering sapphire waters and the island's equally colorful (if often sordid) history, centered around Stone Town, Zanzibar's capital. It's when the… Continue reading →
While travel searches took a big hit the last couple of months — off by almost two-thirds in total — many people are still  dreaming about, and planning for, their future vacations.
According to the folks at rentcafe.com, a nationwide apartment search website and a research blog,  42 percent of those surveyed still want to pursue their travel plans when permitted. But which destinations are holding strong during the pandemic?
To find out, RENTCafe analyzed travel-related Google searches for 960 destinations in the U.S. and then ranked them as top overall destinations, towns, beaches, and natural areas that saw the smallest drop in interest from would-be vacationers.
The survey followed Google travel searches during March and April of this year. All searched destinations were off by at least 25… Continue reading →
When my wife, Catharine, and I were traveling around Europe for six months in 1974 — back when touring Europe was literally cheaper than staying home — we took a ferry from Naples to the Isle of Capri early one sunny morning and settled into seats on deck.
On the ferry was an English-speaking tout trying to line up customers for Capri tours, approaching all the deck passengers who looked to be tourists and showing off booklets of pictures that highlighted the sights of Capri.
One of his key selling points was a restaurant lunch that featured "spaghetti with clams — or anything you want!"
This would have been forgettable except that his voice carried across the deck and by the time he reached us, we had heard him say "You can have spaghetti with clams… Continue reading →
When my family and I lived on City Island, New York, a little island in the Bronx that's the farthest northeast point in New York City,  our next door neighbor  — a born and bred City Island resident then in her 60s or 70s — made a startling confession: she had only once in her life ventured into Manhattan, and that was to visit a friend in the hospital there.
If you walked a short distance down the street from the little complex of cottages where we lived, you could enjoy a panoramic view of the Manhattan skyline. I was shocked to learn that that alone had not lured her into New York's best-known borough — much less the cultural opportunities, the restaurants, and all the sights that people traveled to Manhattan from around… Continue reading →
Today's guest post, by Canadian resident Robert Waite, argues that baby boomers should slow down a bit in pursuing bucket list items and spend more quality time in a destination to absorb the culture and life of the people there.
As Bob told me, his piece is meant to stir debate,  and I found myself debating his points within my own mind —  which is exactly what a good piece of journalism should provoke.
I'll share my opinions on this topic in a later post, but for now I'll yield the floor to Bob:
By Robert Waite
Those of us of a certain age might recall the film "If It's Tuesday, This Must be Belgium," a 1969 United Artists release that poked fun at American tourists for their penchant for rushing from European… Continue reading →
Sometimes even experienced travelers make simple mistakes that can get a trip off to a very bad start, or even ruin it altogether.
The folks at by Grand European Travel — which specializes in guided vacations and river cruises in Europe and around the world — have developed a helpful infographic that identifies six common travel mistakes that it would be wise to review before setting  off on your next foreign trip.
I'm not immune to making some of these mistakes (sometimes it's easier to dish out advice than follow it).
My rookie mistakes have included not properly insuring my trip, not packing light, and not notifying my banking institutions that they can soon expect to see charges appearing from places like St. Lucia, Hungary, or the Falkland Islands.
I'm pretty anal about… Continue reading →
Asking you to relive 2016 may be asking a lot, but here at clarknorton.com we offer sheer escapism!
Well, maybe not quite — but travel can, we hope, help take your mind off other things.
So, in that spirit, we offer up Our Top Ten Blog Posts of 2016 as found on clarknorton.com and voted on, in effect, by your clicks.
Yes, this is purely a popularity contest, with no quality control whatsoever. (Kind of like an election.) And because there was a tie for the tenth spot, there's a bonus post to check out, should you wish to seek penance for overindulging during the holidays.
Here they are in order, counting down to Number One:
10. Top Bucket List Items: What's Number One? and Top Ten Travel Predictions for 2016. (Tie)
Top Ten or Top Five lists (almost) always… Continue reading →