Clark Norton
Of all the cruises I have taken, three ports stand out as the most stunning (especially if you sail into them at sunrise or sunset): Istanbul, with its mosques and soaring minarets; Kotor, Montenegro, a medieval village on a pristine bay — and my favorite of all, Malta.
Malta's port, Valetta, is a city of forts, turrets, palaces, cathedrals, and ancient walls dating from the 1500s, when the Knights of St. John (of Crusader fame) moved here from the island of Rhodes.
As our guest contributor Harley Burke points out, Malta has myriad attractions meriting a stay well beyond the standard cruise ship stopover. And don't miss the smaller, more rural island of Gozo, reachable by ferry and home to some fascinating prehistoric sites (along with beaches and hiking trails).
By Jeff Weinstein
As travelers return in droves to international travel, some will inevitably forget to pack their necessary over-the-counter and prescription medicines.
Many more will forget or not know to check the international rules and regulations for common medicines easily obtained in their home country — but possibly not allowed overseas.
Trip-takers consistently list "forgetting to pack prescription and over-the-counter medicine" as one of the top 10 travel mistakes, according to the Global Rescue Traveler Sentiment and Safety Survey. Nearly one-out-of-ten travelers have forgotten to pack prescription medicines before a trip despite their importance.
Simple illnesses that can be treated with over-the-counter medicines can ruin a trip — or even become more severe and require in-hospital care — if you're not prepared to treat them while traveling. Remedies for ailments such as colds, pain, swelling, diarrhea, constipation, cuts, and dehydration can all be… Continue reading →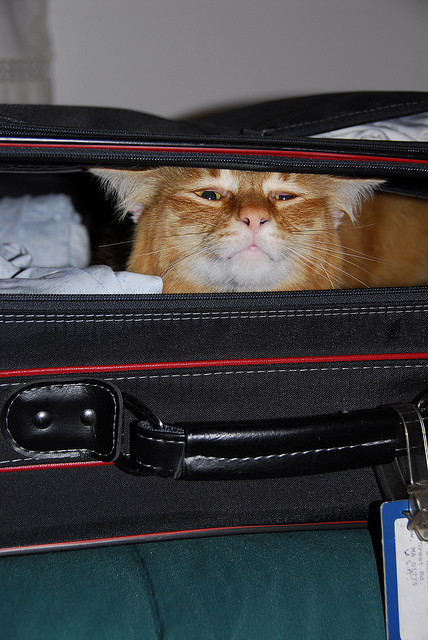 By Dawn Papandrea
While nearly three-quarters of Americans had plans to travel this summer, far fewer followed through.
Just 46 percent of respondents say they went away this summer, according to the latest ValuePenguin survey of nearly 1,600 consumers — this is down from the 73 percent in April who said they intended to travel.
Reasons behind the summer travel opt-outs vary, with air travel woes like delays and cancellations likely a factor. In fact, 48 percent think airports are operating worse now than before the pandemic. Others may have lingering fears about COVID-19, or ultimately pulled back because of higher airline fares.
Key findings
More than half of Americans (54 percent) didn't take a summer vacation this year. That's a stark difference from the 73 percent who told ValuePenguin in April that they had summer travel plans.… Continue reading →
I think we all know to cast a wary eye on some online reviews of restaurants, hotels, and other travel sites that may seem overly enthusiastic or overly critical — which actually may have been written by competitors or friends of the owners of said business.
But sometimes people crank out positive reviews just to get paid. Here is a case in point, which I received in my inbox this week, reprinted verbatim:
"Hello,
Hope you are doing great
Our Team has significant Experience to add 5 star Reviews on Google, Face book, rip-off, yelp, trip adviser, scam book etc. to enhance your online reputation with Positive comments, reviews and posts. Enhancing the impression created by your search results, will help you achieve a HIGHER Sales Conversion rate (both Online and Offline).
We have expertise in following functional domains for Businesses and Individual level:–
1. Positive 5 Star Facebook Reviews… Continue reading →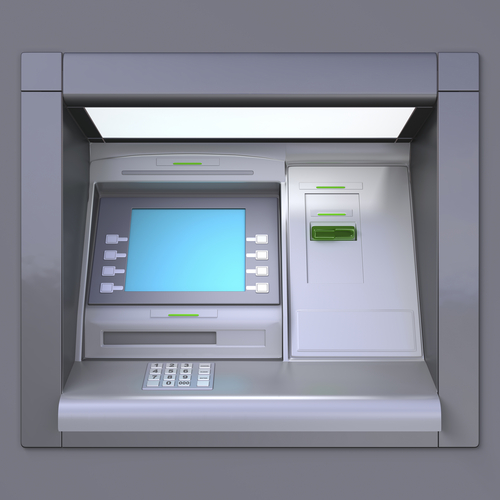 I admit, as vigilant as I try to be, I've been an unwitting victim of a few travel scams over the years.
I've been taken for a ride (in more ways than one) by a tuk-tuk driver in Singapore. I've fallen for charming stories by a jewelry hawker on the beach in St. Lucia, and once got ripped off for some rupees by a "mind-reader" in India. I've even had to fend off fake police officers in the Dominican Republic.
Probably the most egregious scam was one my wife and I fell for in Shanghai a few years ago; it's a long story, but involved some super-slick con artists who invited us to what proved to be a very expensive "tea ceremony," which lightened my wallet considerably. The con artists were so engaging that we even debated for a day or so whether or not we'd actually been scammed. It… Continue reading →
By Frank Viviano
Barga, Italy —
A peculiar marriage of wild celebration and tacit mourning takes place each year on August 16 in Barga, the hilltop Tuscan town where I've lived for two decades.
Its people dance in the piazzas to the music of accordions and mandolins. Outdoor markets hum with shoppers until well after midnight. Dazzling fireworks explode over its Medieval cathedral and ramparts.
This is the feast of San Rocco, a centuries-old holiday dating back to the most lethal pandemic in world history. It commemorates the ardent re-embrace of life after the inconceivable horrors of the 14th century's Black Death – in which Barga's Serchio Valley almost certainly played a critical role.
Over the brief span of four years beginning in 1348, the Plague carried off up to 60 percent of Europe's entire population, leaving an indelible scar in the collective memory.
As harrowing as our struggle with… Continue reading →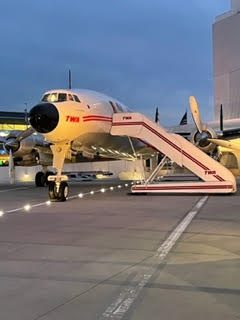 By Steve Anzalone
The pandemic's impact on me as a traveler became crystal clear when, a few months ago, standing in line to re-enroll in the TSA PreCheck program, I pondered something unimaginable just a few years earlier: Was PreCheck worth the $80? Would I be doing enough travel ahead to justify the investment?
Count me among the millions of Boomers now getting back on the horse.
Sidelined for so long by Covid and facing adjustments to retirement and the indignities of advancing age, we are traveling again. Our circumstances vary. We will have stories to tell.
My story is about a small first step and a small victory for optimism. I forked over the $80 and proceeded full speed ahead with the trip on the drawing board.
Truth be told, it wasn't really my first post-Covid travel. During those heady days between a second booster and the arrival of… Continue reading →
By Stephanie Haywood
Starting over after experiencing a setback, loss, or major life event can be a challenge — but it can also be extraordinarily helpful when you're trying to get your mental health back on track.
Finding a new city and home, making connections, and preparing for a fresh start requires some planning. You may also decide to travel a bit to search for the perfect spot to relocate to, which will take some preparations in itself.
Here are a few helpful tips for starting over in a new city after retirement:
Do your research
Unless you already have a city in mind, it's a good idea to do some research online to compare potential relocation spots. Narrow down the options according to the average climate in the area, the crime rate, and the accessibility to things you need.
Think about the details, such as whether the city has… Continue reading →
One of my favorite trips ever was to the Galapagos Islands, via a small cruise ship, much like the one contributing writer Robert Waite took in his compelling narrative below. The fellow pictured above, a marine iguana with a face only a mother (or mate) could love, is one of countless friendly creatures my wife and I encountered during our eight-island cruise. But I'll leave it to Bob to chronicle his own experiences, which complete his trilogy on traveling to Ecuador, including visits to the colonial-era capital, Quito, and the Amazon.
By Robert Waite
Santa Cruz Island, Galapagos – Want to feel young again, even if you are in your sixth or seventh decade? Head to the Santa Cruz highlands, where you will be a veritable spring chicken compared to the Galapagos giant tortoises ambling about.
Many tortoises reach 100 years of age or more, and one —… Continue reading →
Back in 2003, during a round trip flight from New York to Bali, I had layovers in the Dubai International Airport in both directions. Located in the United Arab Emirates on the Arabian Peninsula, it's a convenient stop between the East Coast of the U.S. (or Europe) and Southeast Asia.
Even then, the airport had a kind of fantasy-land feel to it, with the latest technologies and striking decor. It has since become the world's busiest airport for international travelers, having served well over a billion passengers on more than 7 million flights.
Now, though, many of the passengers are leaving the airport to enjoy a vacation or long stopover in Dubai itself, which has taken the fantasy-land feel to new heights (literally). It's become kind of a cross between Las Vegas (without the "sin city" element) and Disney World (without the humidity and mandatory high prices, though you can… Continue reading →