travel credit cards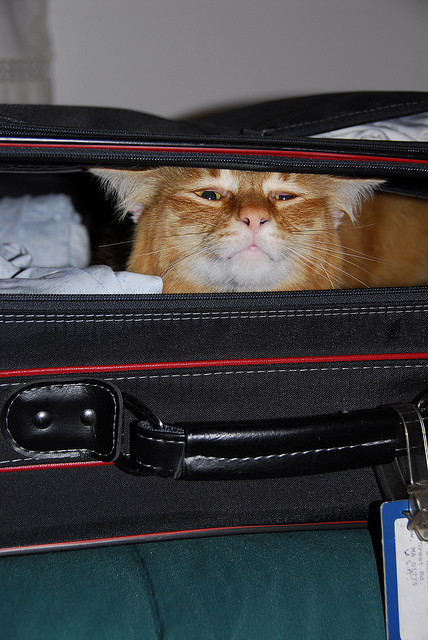 By Dawn Papandrea
While nearly three-quarters of Americans had plans to travel this summer, far fewer followed through.
Just 46 percent of respondents say they went away this summer, according to the latest ValuePenguin survey of nearly 1,600 consumers — this is down from the 73 percent in April who said they intended to travel.
Reasons behind the summer travel opt-outs vary, with air travel woes like delays and cancellations likely a factor. In fact, 48 percent think airports are operating worse now than before the pandemic. Others may have lingering fears about COVID-19, or ultimately pulled back because of higher airline fares.
Key findings
More than half of Americans (54 percent) didn't take a summer vacation this year. That's a stark difference from the 73 percent who told ValuePenguin in April that they had summer travel plans.… Continue reading →
Are you getting the most mileage out of your travel credit cards?
And I don't mean just airline miles, but other, lesser-known perks as well.
Today's guest post from consumer writer Andrew Rombach should give you some ideas about how to leverage your travel credit cards to their maximum advantage — and make your travel experience just a bit easier and more economical as well.
By Andrew Rombach
While cash back, airline miles, and discounts on shopping are pretty well-known fare for many travel credit cards, there is a long list of other travel benefits you may not be aware of.
These little-known travel benefits can save you plenty of money and make your travel a lot more convenient.
And they aren't just limited to high-end cards. Knowing what to expect from your credit card benefits should also make travel hacking a bit easier as well. Here are a… Continue reading →
Today's guest post, by writer Anna Kucirkova, lays out the basics of "travel hacking." If you aren't familiar with the concept, read on — it may help to inspire you to invest the effort it takes to start seeing the world for free, or at least less.
Baby boomers with the time to devote to forming a comprehensive strategy and with credit scores sufficiently high to become accomplished hackers may use these methods to land free flights, hotel rooms, and other travel perks.
Hacking is really no more than capitalizing on money you might spend anyway to take full advantage of all those enticing credit card offers you see on TV — and seeking out others as well.
But be sure to heed Anna's warnings about common travel hacking mistakes. If… Continue reading →