Baby boomer travel
By Tamiya Barnes
Making business travel more fun can be a challenge, especially if you have a limited budget or tight schedule.
Whether you're journeying around the country or have the opportunity to travel internationally for your job, the stress can start to become overwhelming as you navigate crowded airports, rental cars, unfamiliar cities, and working in public spaces.
So if at all possible, it's important to find ways to relax and have some fun. Fortunately, you don't have to spend a lot of money or interrupt your schedule too much to do so.
Here are some ideas for keeping stress at bay as you travel for work:
Come prepared with a great business card
For many professionals, making connections is just as important as the work itself. But networking can be tiresome when you're already drained from traveling.
With the right tools, however, you can make the process easier… Continue reading →
I admit I was a little surprised several years ago when I toured the entire island of Ireland and discovered that St. Patrick — the patron saint of Ireland and largely credited with bringing Christianity to he country — actually did much of his missionary work in and is reputedly buried in County Down, which is now part of Northern Ireland, which is part of the United Kingdom.
It was a quarter-century ago (April 1998) that "The Troubles," as they were called — an often violent class-related and sectarian three-decade conflict in Northern Ireland between those who wanted to remain in the UK (mostly Protestants) and those who wanted to break away and join the Republic of Ireland (mostly Catholics) — ended in the Good Friday Agreement to settle the issue peacefully.
Because my grandfather was a Protestant born in County Fermanagh, in what is now Northern Ireland, before he… Continue reading →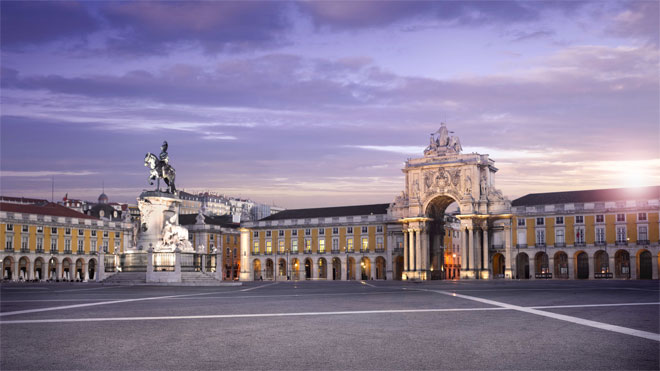 You may have heard about a site called ChatGPT, where you can try out an artificial intelligence (AI) writing tool. Depending on the user, the technology (created by OpenAI) has generated a combination of excitement and fear.
Almost like magic, you can give it a prompt and, within seconds, the chatbot will spill out prose about any subject imaginable, in the style you request. You can even ask it to sprinkle in some typos and grammatical errors if that suits your purpose.
Seventh-grade theme paper about the significance of the Battle of Hastings, complete with a run-on sentence or two? Piece of cake. Outline for a dystopian mystery novel set in Victorian England? No sweat. Presentation on the importance of widgets for your next Monday meeting? Take the weekend off — you've got it covered.
And since it's original copy, more or less, teachers, editors, or your employers theoretically can't… Continue reading →
By Dr. Michael Lovely
If you are traveling with a disability, planning a trip—especially internationally—can meet with daunting obstacles.
A recent survey by MMGY Global, Portrait of Travelers with Disabilities: Mobility and Accessibility, revealed that of more than 2,700 respondents (those who either have a disability and use a mobility aid, as well as their caretakers), nearly all (96 percent) have faced accommodation problems, flight problems (86 percent) or other transportation problems (79 percent).
Accessibility challenges can happen at nearly every stage of a travel journey, from transportation to lodging to sightseeing. Traveling internationally, where accessibility can vary dramatically by country and even within a country, can present special difficulties.
Personal Experiences
John Sage, founder of Sage Traveling—a travel company specializing in disability travel in Europe—knows this well. He's traveled to more than 140 European cities in a wheelchair, assessing the accessibility of each location.
"In general, older… Continue reading →
Of all the cruises I have taken, three ports stand out as the most stunning (especially if you sail into them at sunrise or sunset): Istanbul, with its mosques and soaring minarets; Kotor, Montenegro, a medieval village on a pristine bay — and my favorite of all, Malta.
Malta's port, Valetta, is a city of forts, turrets, palaces, cathedrals, and ancient walls dating from the 1500s, when the Knights of St. John (of Crusader fame) moved here from the island of Rhodes.
As our guest contributor Harley Burke points out, Malta has myriad attractions meriting a stay well beyond the standard cruise ship stopover. And don't miss the smaller, more rural island of Gozo, reachable by ferry and home to some fascinating prehistoric sites (along with beaches and hiking trails).
By Jeff Weinstein
As travelers return in droves to international travel, some will inevitably forget to pack their necessary over-the-counter and prescription medicines.
Many more will forget or not know to check the international rules and regulations for common medicines easily obtained in their home country — but possibly not allowed overseas.
Trip-takers consistently list "forgetting to pack prescription and over-the-counter medicine" as one of the top 10 travel mistakes, according to the Global Rescue Traveler Sentiment and Safety Survey. Nearly one-out-of-ten travelers have forgotten to pack prescription medicines before a trip despite their importance.
Simple illnesses that can be treated with over-the-counter medicines can ruin a trip — or even become more severe and require in-hospital care — if you're not prepared to treat them while traveling. Remedies for ailments such as colds, pain, swelling, diarrhea, constipation, cuts, and dehydration can all be… Continue reading →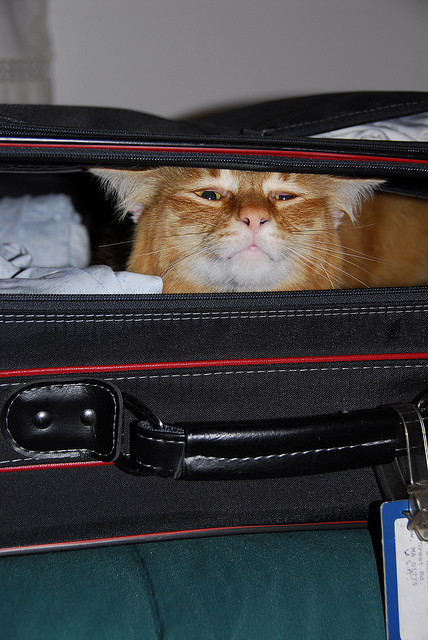 By Dawn Papandrea
While nearly three-quarters of Americans had plans to travel this summer, far fewer followed through.
Just 46 percent of respondents say they went away this summer, according to the latest ValuePenguin survey of nearly 1,600 consumers — this is down from the 73 percent in April who said they intended to travel.
Reasons behind the summer travel opt-outs vary, with air travel woes like delays and cancellations likely a factor. In fact, 48 percent think airports are operating worse now than before the pandemic. Others may have lingering fears about COVID-19, or ultimately pulled back because of higher airline fares.
Key findings
More than half of Americans (54 percent) didn't take a summer vacation this year. That's a stark difference from the 73 percent who told ValuePenguin in April that they had summer travel plans.… Continue reading →
I think we all know to cast a wary eye on some online reviews of restaurants, hotels, and other travel sites that may seem overly enthusiastic or overly critical — which actually may have been written by competitors or friends of the owners of said business.
But sometimes people crank out positive reviews just to get paid. Here is a case in point, which I received in my inbox this week, reprinted verbatim:
"Hello,
Hope you are doing great
Our Team has significant Experience to add 5 star Reviews on Google, Face book, rip-off, yelp, trip adviser, scam book etc. to enhance your online reputation with Positive comments, reviews and posts. Enhancing the impression created by your search results, will help you achieve a HIGHER Sales Conversion rate (both Online and Offline).
We have expertise in following functional domains for Businesses and Individual level:–
1. Positive 5 Star Facebook Reviews… Continue reading →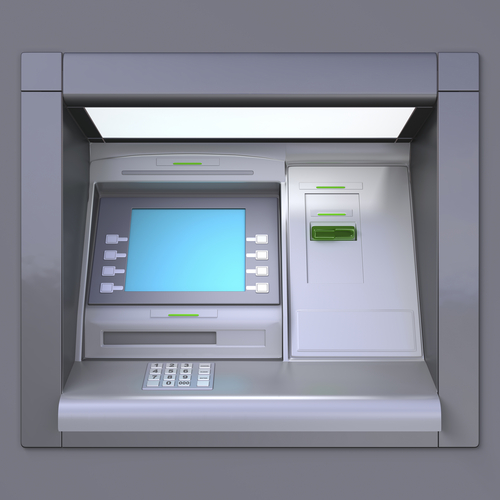 I admit, as vigilant as I try to be, I've been an unwitting victim of a few travel scams over the years.
I've been taken for a ride (in more ways than one) by a tuk-tuk driver in Singapore. I've fallen for charming stories by a jewelry hawker on the beach in St. Lucia, and once got ripped off for some rupees by a "mind-reader" in India. I've even had to fend off fake police officers in the Dominican Republic.
Probably the most egregious scam was one my wife and I fell for in Shanghai a few years ago; it's a long story, but involved some super-slick con artists who invited us to what proved to be a very expensive "tea ceremony," which lightened my wallet considerably. The con artists were so engaging that we even debated for a day or so whether or not we'd actually been scammed. It… Continue reading →
By Frank Viviano
Barga, Italy —
A peculiar marriage of wild celebration and tacit mourning takes place each year on August 16 in Barga, the hilltop Tuscan town where I've lived for two decades.
Its people dance in the piazzas to the music of accordions and mandolins. Outdoor markets hum with shoppers until well after midnight. Dazzling fireworks explode over its Medieval cathedral and ramparts.
This is the feast of San Rocco, a centuries-old holiday dating back to the most lethal pandemic in world history. It commemorates the ardent re-embrace of life after the inconceivable horrors of the 14th century's Black Death – in which Barga's Serchio Valley almost certainly played a critical role.
Over the brief span of four years beginning in 1348, the Plague carried off up to 60 percent of Europe's entire population, leaving an indelible scar in the collective memory.
As harrowing as our struggle with… Continue reading →