travel mistakes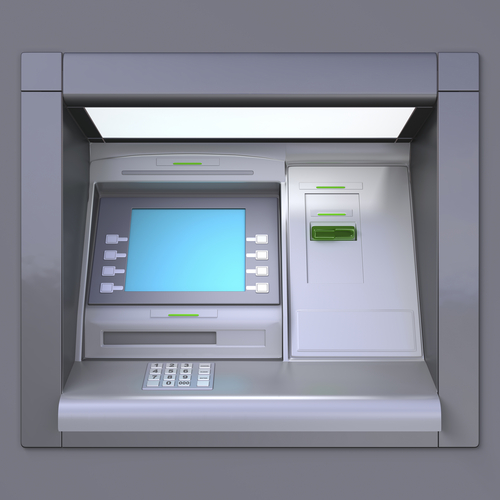 I admit, as vigilant as I try to be, I've been an unwitting victim of a few travel scams over the years.
I've been taken for a ride (in more ways than one) by a tuk-tuk driver in Singapore. I've fallen for charming stories by a jewelry hawker on the beach in St. Lucia, and once got ripped off for some rupees by a "mind-reader" in India. I've even had to fend off fake police officers in the Dominican Republic.
Probably the most egregious scam was one my wife and I fell for in Shanghai a few years ago; it's a long story, but involved some super-slick con artists who invited us to what proved to be a very expensive "tea ceremony," which lightened my wallet considerably. The con artists were so engaging that we even debated for a day or so whether or not we'd actually been scammed. It… Continue reading →
Vacation rentals can provide an excellent alternative to staying in hotels while traveling, but there are possible pitfalls you need to know before you book with VRBO or Airbnb.
Guest poster David Goldstein, who has extensive experience staying in vacation rentals abroad (as my wife and I did in Tokyo and Kyoto, Japan; the island of Milos in Greece, and elsewhere), explains:
By David Goldstein
My wife and I have been booking vacation rentals through VRBO (vacation rentals by owner) and Airbnb for almost 20 years.
Both platforms offer great options for travelers who are looking for something a little different than a typical hotel experience. We enjoy the freedom that having our own place in a foreign city allows. We grocery shop in the local markets, explore the neighborhood bakeries, and start to get a sense of new cultures.
While I wouldn't go so far as to say… Continue reading →
Here's Part 3 of the Travel Like a Pro Summit, with links to the interviews with a variety of travel writers and bloggers. My segment on tips for baby boomer travelers comes up at noon.
See Parts 1 and 2 of the Travel Like a Pro Summit here. If you've missed some or just want extra time to view or review the segments, consider buying one of the summit's All-Access Passes, with details below.
Now here's your host, Jerry Winans:
Hey everyone!
Today is the third day of the 3-day Travel Like a Pro Summit!  Our presenters have lots of great info to share with you. That's the goal: Equipping you to travel safely, affordably, and adventurously! Many of us are eager to get back out there, to see the world, but we know it's best for now to stay home to safeguard our health and… Continue reading →
Even if you travel a lot, its easy to forget some of the basics of Trip-Taking 101. I know, because I've made all the "freshman" mistakes myself over the course of my travel-writing career.
And these days, despite — or because of — all the ever-changing technology and options available to travelers, it sometimes seems like you need a graduate degree in travel logistics just to get ready for a trip.
That's why I'm glad to run this guest post by Jim McKinley with some simple reminders of what you can do to prepare for your next vacation, whether it's halfway around the world or the next state over.
Which reminds me, I still need to make a bunch of hotel and train reservations for my trip to Europe next month…
By Jim McKinley
No matter… Continue reading →
Sixth in a series
Taking a public bath in Japan can be a wonderfully relaxing experience — as long as you know the rules.
Our introduction to the baths came at Kyoto's Funaoka Onsen, located on a nondescript street about a half hour's walk from our Airbnb.
Here one can slip into a variety of hot and even hotter mineral-water pools, both indoors and out, and remain there until you start to boil. There's also a sauna in case you need some roasting.
The residual effect is incredibly soothing and the perfect way to unwind after a day spent sightseeing or climbing small mountains.
Funaoka onsen is one of Kyoto's oldest and finest public baths, though the most picturesque and authentic onsen are in the countryside and fueled by Japan's multitude of hot springs.
But… Continue reading →
For baby boomers, saving money on accommodations can be tougher than for young travelers.
Dormitory-style hostels and CouchSurfing may have much less appeal than for those in their 20s or 30s.
Camping — at least the type (unlike "glamping" or glamorous camping) that leaves you trying to get a decent night's sleep in a bag on the ground — can be tough on the back (with legitimate concerns that you might not be able to straighten up at all in the morning).
But, as guest poster Jesse Miller contends, "It's still possible to enjoy a five-star housing experience without paying a five-star price." The key, Miller says, "is to live like the locals do. This means avoiding more traditional options (such as pricey hotels and resorts) and immersing yourself in opportunities to interact with the… Continue reading →
Sometimes even experienced travelers make simple mistakes that can get a trip off to a very bad start, or even ruin it altogether.
The folks at by Grand European Travel — which specializes in guided vacations and river cruises in Europe and around the world — have developed a helpful infographic that identifies six common travel mistakes that it would be wise to review before setting  off on your next foreign trip.
I'm not immune to making some of these mistakes (sometimes it's easier to dish out advice than follow it).
My rookie mistakes have included not properly insuring my trip, not packing light, and not notifying my banking institutions that they can soon expect to see charges appearing from places like St. Lucia, Hungary, or the Falkland Islands.
I'm pretty anal about… Continue reading →